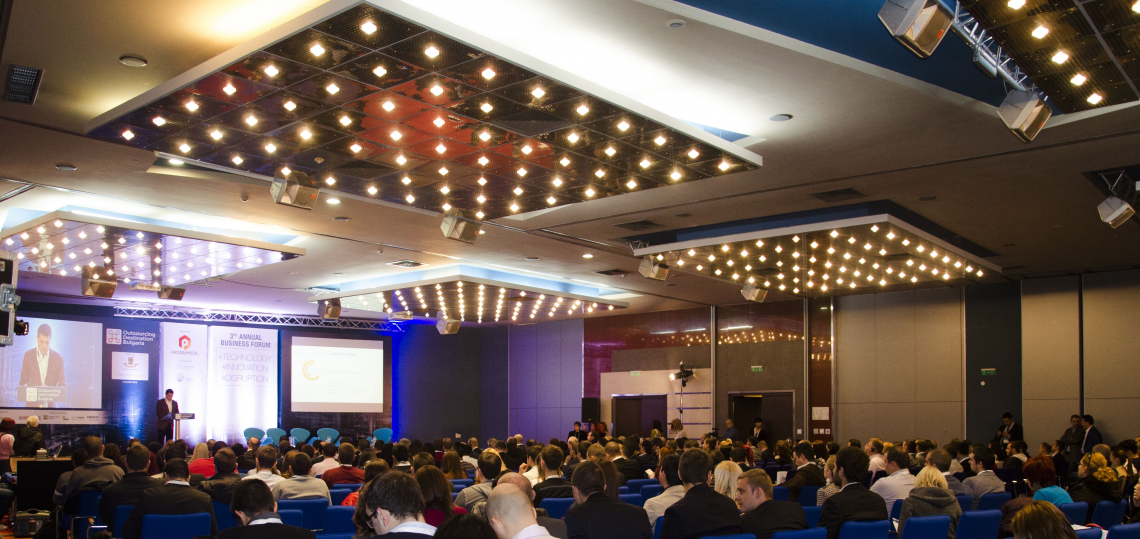 For the third consecutive year, the largest outsourcing conference was held in Bulgaria. The host of the conference was Plovdiv - the second largest city of Bulgaria and the European Cultural Capital 2019. The conference was held shortly after the deputy mayor of the city of Plovdiv Stefan Stoyanov was mentioned in the Financial Times as one of changemakers in central and eastern Europe. In addition, Plovdiv was highlighted as one of the most serious contenders for the title "Balkan Capital of Technology".
On the 22nd of November over 300 leading experts (leaders, CEOs, senior managers) from Bulgaria and abroad were gathered together and discussed various topics from the world of outsourcing industry.
The conference was divided into three different panels featuring different experts in the field. The major topics were:
Education of the future.

Industrial Revolution 4.0;

Global Outsourcing Trends in the outsourcing industry, as well as a panel discussion about the potential for outsourcing of the processes of traditional industries located in the region.
The event was opened by Stefan Stoyanov, deputy mayor of "Education, Business Development, European policies and international cooperation." He stated that Plovdiv is the second fastest growing city in the field of outsourcing after Sofia. The city has more than 5,000 people, who work in the IT field, and the number is growing. The mayor of Plovdiv Ivan Totev, also welcomed the guests and reported that the few years ago the companies in the industry could be counted on the fingers of one hand, and now the number is significant.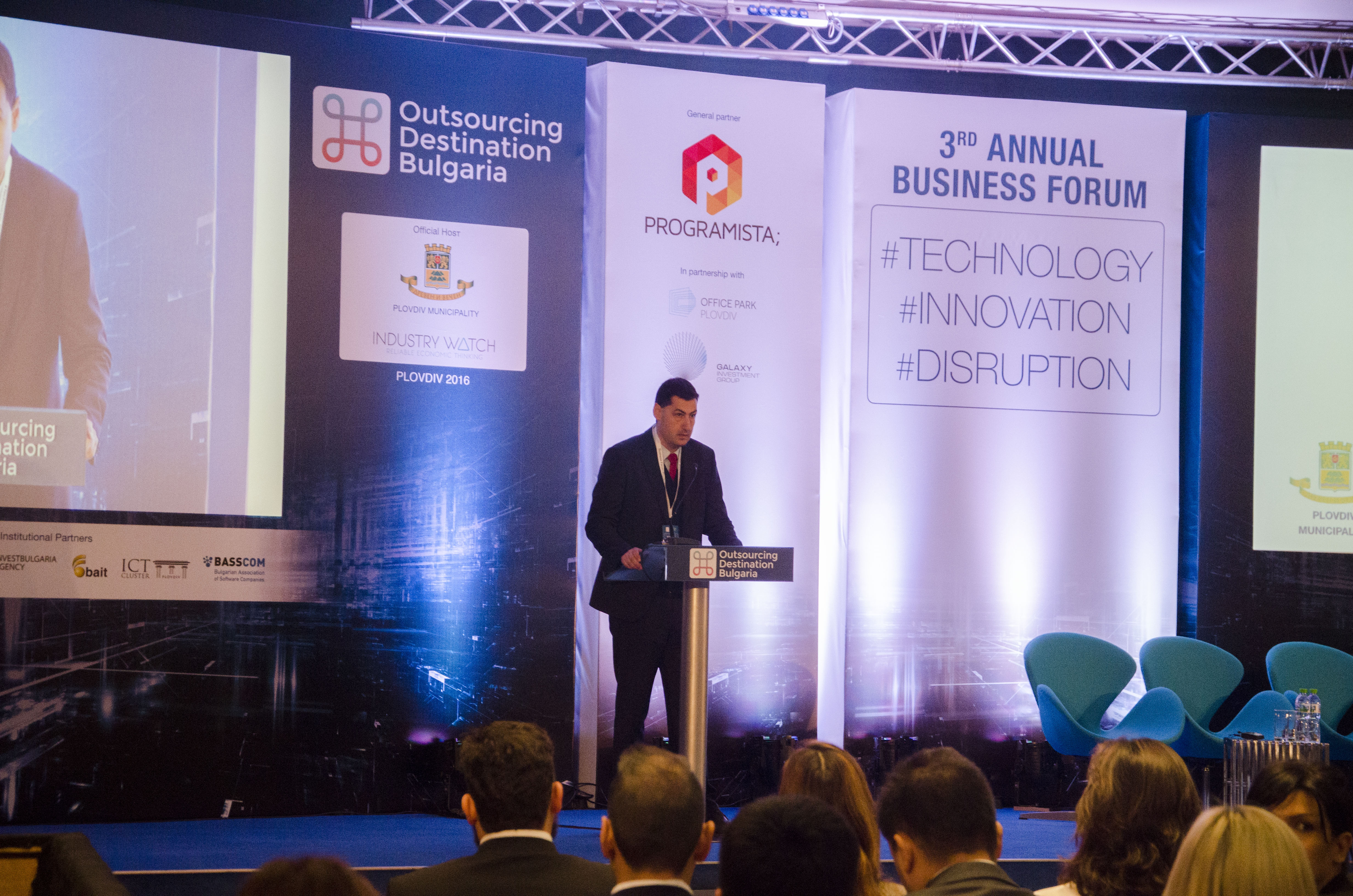 The mayor of Plovdiv Ivan Totev

Ivan Totev announced a new project of the Municipality of Plovdiv and The Plovdiv University "Paisii Hilendarski'. It is a private academic specialty "Software Engineering" that is about to be opened.
It is expected that the Municipality of Plovdiv to cover the expenses of the students, including semester fees, dormitories and scholarships. Тhe mayor plans to receive the support of the businesses in the region. 20 children from Ukraine and 10 from Bulgaria were already selected through competitions. The numbers is expected to grow.
Stamen Yanev, Executive Director of the Bulgarian Investment Agency, who also was a lecturer, revealed to the audience that requested for Plovdiv projects are totaling over 30 million. BGN, which will open 1500 jobs.
Trakia region, whose heart is Plovdiv attracts nearly BGN 3.2 B in investments in assets each year, while investments in innovations reach about BGN 50 M and employs nearly 3,500 engineers and scientists.
The future of the industry and economic growth will depend on closer connection of new technological industries with traditional manufacturing sector. Changes in the outsourcing sector are fast, require adaptability and adequacy in terms of education.The Business Forum determined precisely these factors as key to the development of the outsourcing center in Bulgaria.
Organizers of the business forum "Outsourcing Destination Bulgaria 2016" were Plovdiv Municipality and consulting company Industry Watch. IT Hub Plovdiv was one of the partner organisations supporting the event.